Noble Automotive design and manufacture cars not in competition to the current super car establishment. An "artisan manufacturer" we offer driving purity and involvement to those serious about their driving. Our ethos, perhaps an alternative philosophy to the majority of supercar manufacturers, is focused on a rewarding driving experience that doesn't rely on electronics and computer intervention. Each car is hand built in England, bespoke and manufactured to our exacting clients individual requirements by a small team of craftsmen. Superlight, incredibly rare and exclusive, Noble cars are designed to be both lightweight and nimble, delivering the ultimate driver reward with a rush of adrenalin.
NOBLE AUTOMOTIVE Ethos and Philosophy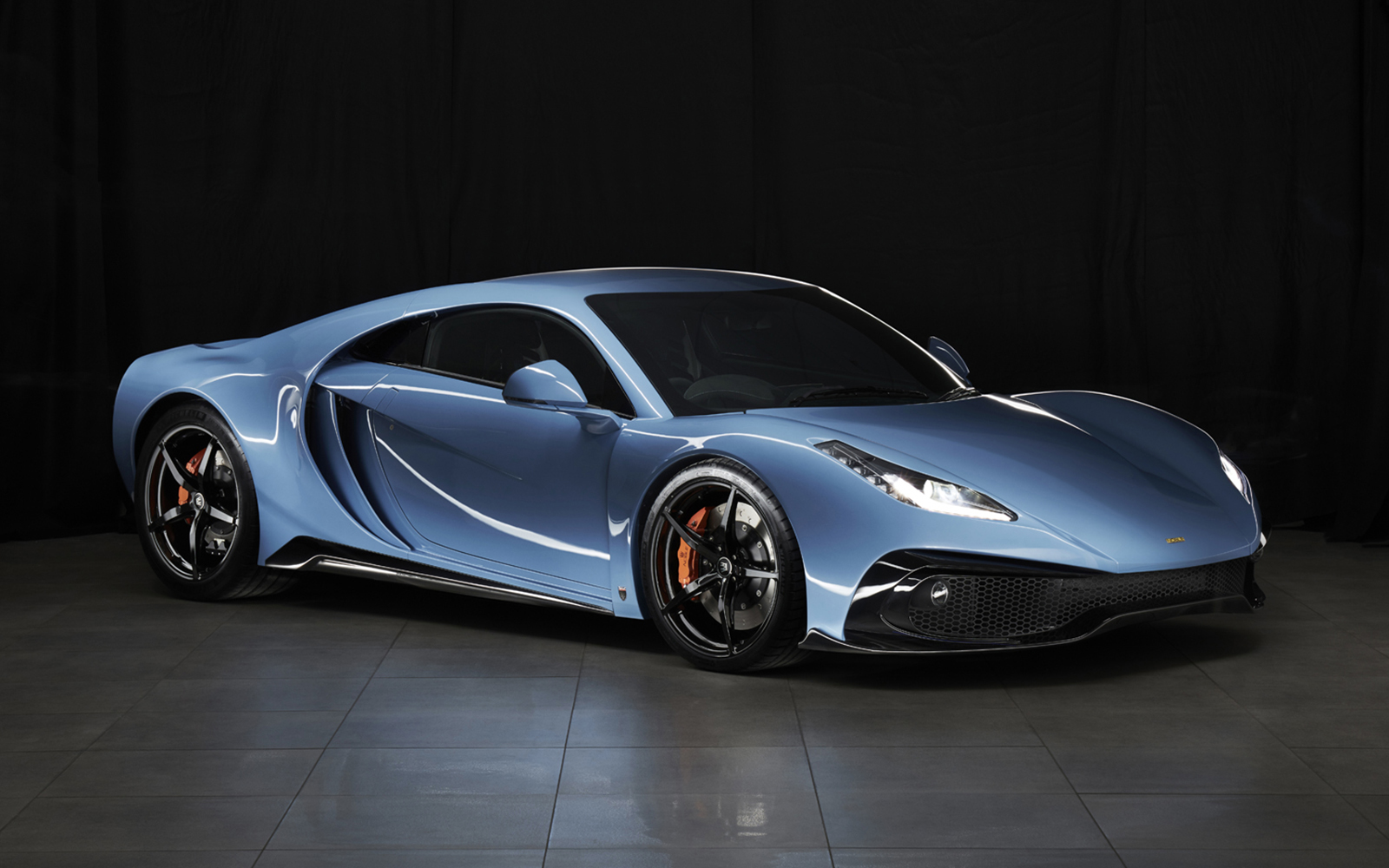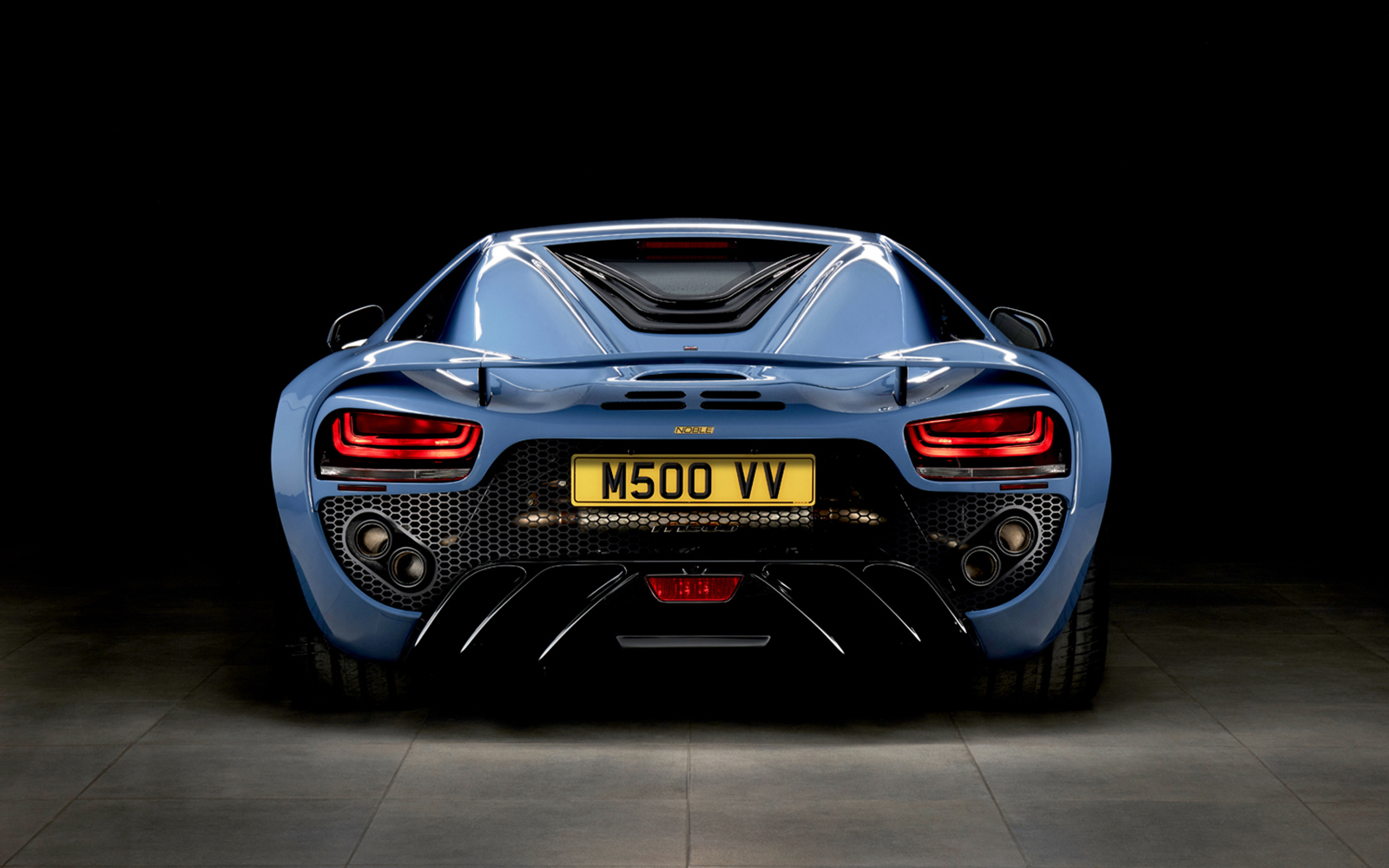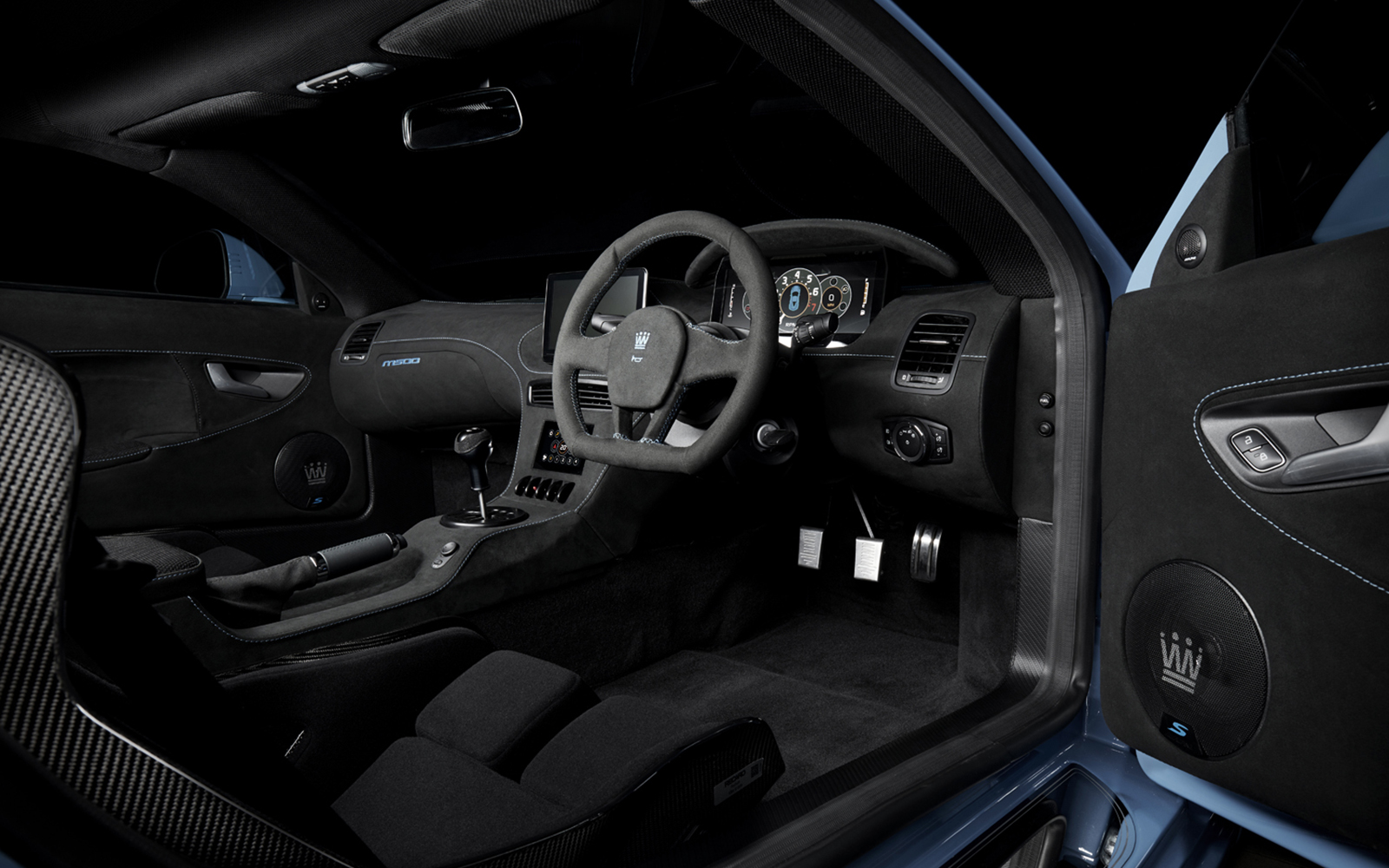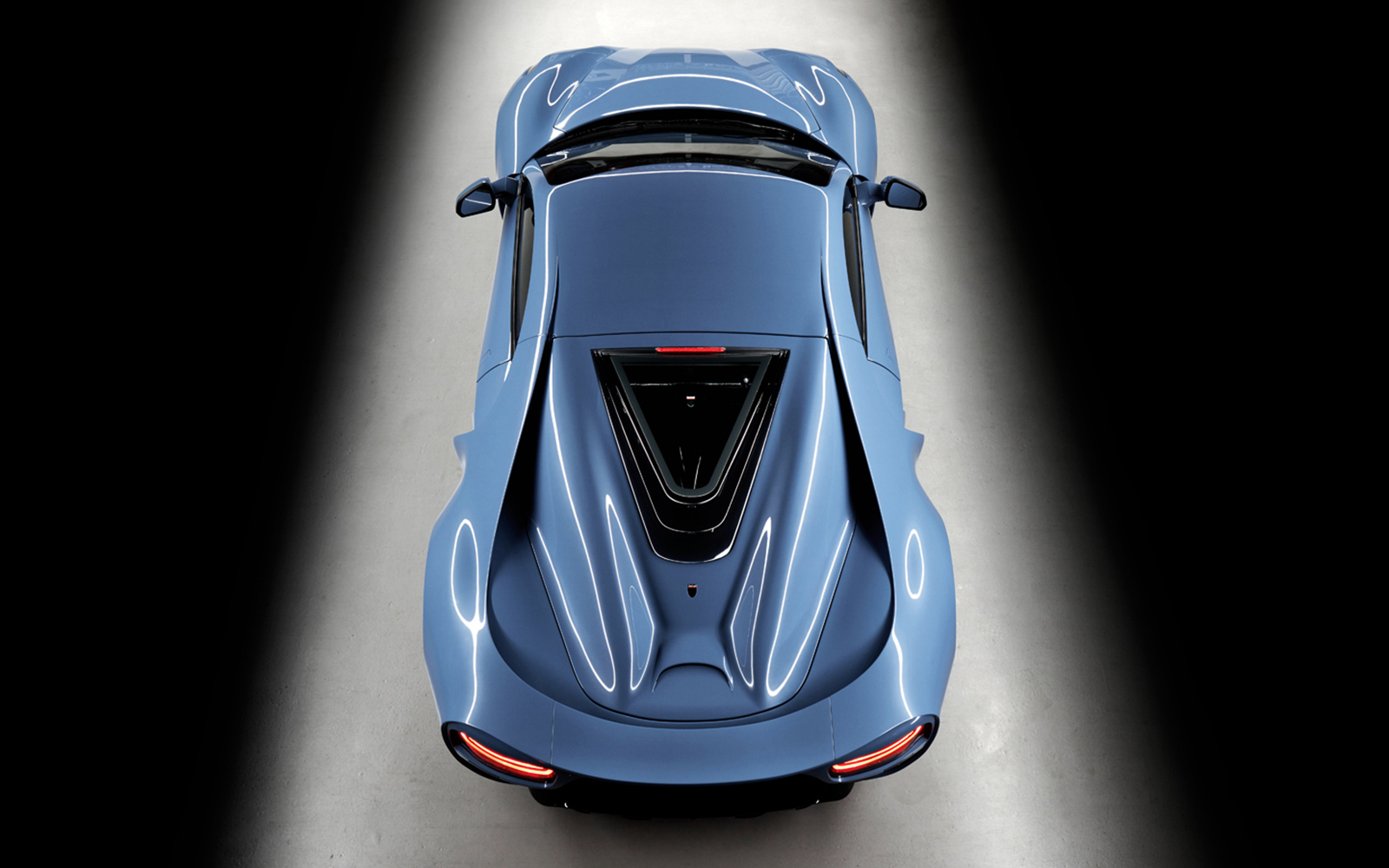 Many people have asked if we had any plans for a less "extreme" and hopefully, more affordable Noble. Enter the Noble M500, the little brother to the M600. Still retaining the Noble ethos of a driver focused experience, great handling, steering and grip but without perhaps, such a mind bending visceral driving experience. The M500 is due for release sometime in late 2022 and will feature a Ford 3.5L twin turbo engine. Price and final specification is yet to be announced. The photographs are of the first pre-production prototype which is available to view for those interested in purchasing by appointment.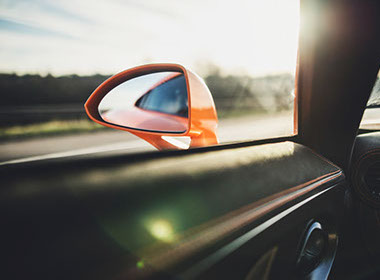 We believe that many super car manufacturers place too much emphasis on driver assistance, which, in our view, negates driver reward. Rather than rely on electronic assistance our back to basics approach concentrates on the more analogue qualities of design. By utilising a principle of pure engineering integrity from the chassis up we ensure that the driving experience is an honest reflection of the drivers skill, putting you, the driver, back in control.
Put simply, the Noble M600 is for those who love to drive.
The M600 is meticulously hand-built in England and individually finished to the owners taste and aesthetic requirements. Exterior colour choice is only limited to the buyers imagination. For those wishing for something even more rare and individual we offer the M600 CarbonSport, featuring visible carbon weave which can be either lacquered natural weave or colour tinted.
We believe that every Noble M600 should reflect both the personality and individuality of its owner.
We encourage our clients to be involved throughout the build process, we invite and welcome our owners to view the progress of the build and to meet the engineers and personnel involved in its creation. It is our belief that a lasting personal relationship between the client and manufacturer is one of the huge benefits of low volume hand crafted motor manufacturing.
The M600 is primarily designed for speed and handling however this is not at the expense of either comfort or practicality.
The cabin features a traditional bespoke British hand built finish, with your choice of leather, suede or Alcantara. Contrast or matching twin needle stitching. Exposed carbon centre console, door cards and gear knob, hand turned knobs and bezels and fine quality wool carpets bound to the edge with leather.
The seats, designed and created exclusively for the M600, are of lightweight carbon fibre composite construction which can be bespoke upholstered to individual requirements. Seat backs can be natural exposed carbon or painted to match the exterior. Seat panels can be of any combination or colour.



There are three variants of the Noble M600. The M600 Coupe, the M600 CarbonSport and the M600 Speedster. The Coupe is the original car as launched, and although all three cars are carbon the Coupe has a painted body. Running gear and performance are shared by all three models. The M600 Coupe, although painted, allows areas of the body to have exposed carbon areas and can be fully personalised to the clients taste. As with all our models it is fully bespoke and is offered with an unlimited colour palette for both interior and exterior.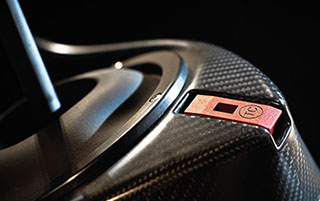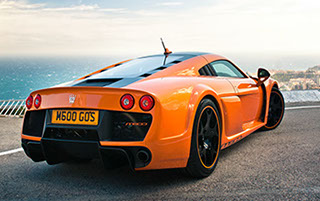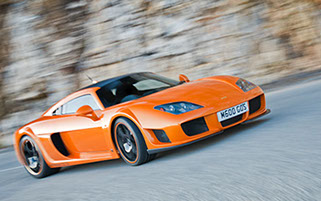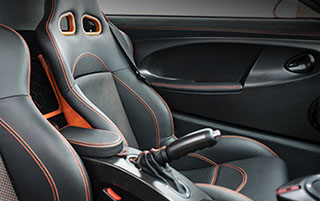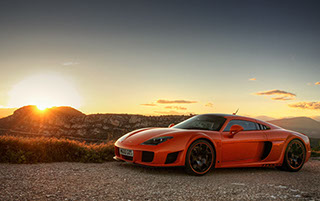 In many ways we were pioneers in the art of the fully exposed carbon body. After many exasperating experiments we finally perfected this finish. To make our lives a little harder we also offer a coloured carbon finish, this achieved by utilising specially formulated automotive 'inks' which are mixed with the finishing lacquer allowing the herringbone carbon weave to remain visible, giving a truly impressive and unique finish. As you can imagine perfecting a constant tint is a challenging and skilled feat. Carbon Fibre is in its natural state a fabric. It stretches, it moves and however carefully you, lay-up, you can never be sure that the weave will look perfect. Therefore, only the very best panels are utilised for the build of a CarbonSport. Although an incredibly time consuming task, the originality and rarity of this finish makes it almost unique in automotive finishing.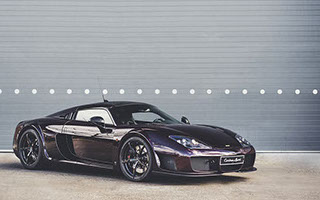 We are sure that many will question our decision to remove the top of our M600. We are known for our driver reward purist approach to automotive engineering, so how does a roadster, many of which sacrifice handling and performance, fit our ethos?
Due to our fixated approach to chassis design, taking the roof off has neither effected the handling nor indeed the weight of the M600. The carbon body on a M600 is not part of the integrity or the strength of the car, it is, rather like a Le Mans racing car, just clothing for the structure underneath. So the M600s incredible performance, apart from the aerodynamic effect when the roof is removed, is unaffected.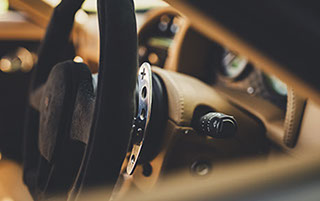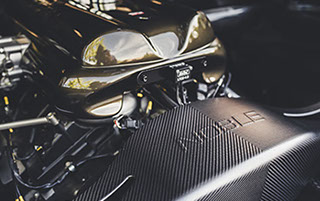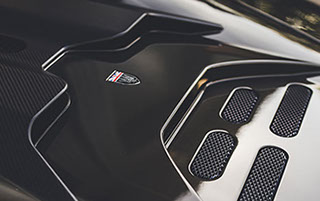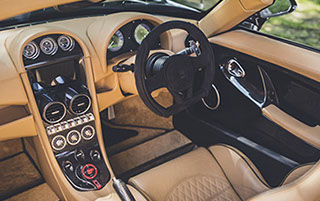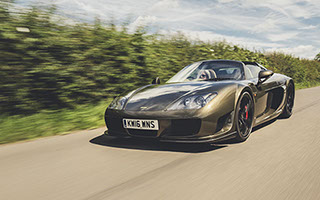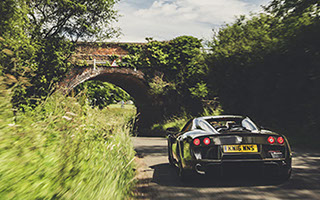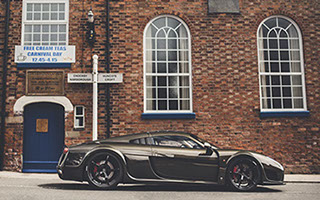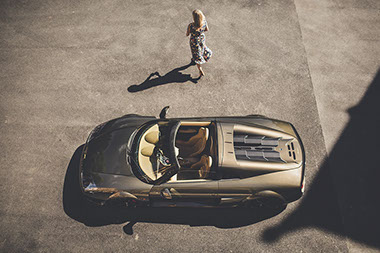 Engine : Yamaha Judd V8 4439cc twin turbo
Torque : 604Ilb @ 6800 rpm
Power to weight : 558bhp per tonne
Top Speed : 225 mph (estimated)
0-120 mph : 8.9 seconds (Autocar)
Chassis : Stainless sheet steel tub with tubular space frame
Body : Carbon Fibre Composite
Suspension : Independent double wishbones with coil over shock absorbers, front and rear roll bars
Brakes : Front; 380mm semi-floating discs, six piston calipers. Rear; 350mm discs, four piston calipers
Wheels : Forged aluminium alloy. Fronts 9Jx19. Rears 12Jx20
Fuel Capacity : 68 litres
Weight : 1198kg
Wheelbase : 2540mm
Track : 1578mm
Length : 4360mm
Turning Circle : 12mts
CO2 : Urban Conditions 524g/km Extra-Urban Conditions; 221g/km Combined: 333g/km
Fuel Consumption : Urban Conditions: 22.1 l/100km; Extra-Urban Conditions: 9.3 l/100k Combined:14 l/100km
Power : Maximum Net Power: 492kW @ 6500 min-1 (662bhp @ 6500rpm)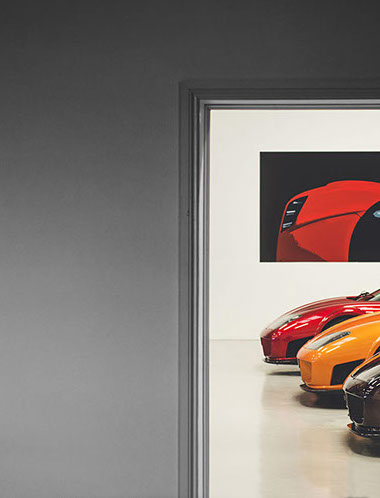 M600 SALES
(EUROPE & WORLD)
Noble Automotive Limited
24a Centurion Way
Meridian Business Park
Leicester
LE19 1WH
+44 (0) 116 2892431
IMPORTANT NOTICE:

All Noble M10, M12, M400 and M600 models are rated up to 7.5% ethanol.

Please do not use the new E10 fuel as this could cause problems.

You should continue using premium fuels labelled E5. Esso Synergy; BP ultimate; Shell V-Power
M12 / 400 SERVICE CENTRES
South East
Mole Valley Motor Group, Horsham Road, Nr. Capel,
Dorking, Surrey, RH5 5JH
Service: 01306 710099
East
Kerridges Ltd, The Hall Garage,
Needham Market, Ipswich, Suffolk IP6 8EG
01449 720222
Midlands
Jetstream Motorsport (Bruntingthorpe) Ltd
Bruntingthorpe Proving Ground, Lutterworth, Leics  LE17 5QS
0116 279 9339
South West
South West Lotus Centre,
Tinhay Industrial Estate, Lifton, Devon. PL16 0AH
01566 784152